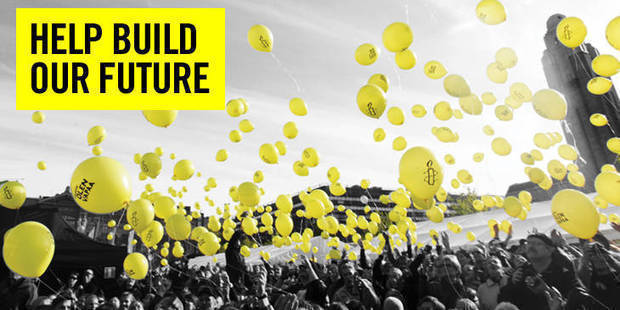 Вакансии
30/3/2017
Researcher - Regional
ABOUT THE ROLE:
Amnesty International (AI) needs a researcher as part of the International Secretariat to lead its research and campaigning work on Russia. Working as part of the Russia Team you will monitor, investigate and analyse political, social, economic and legal developments as human rights violations which impact on the full range of human rights in Russia.
ABOUT YOU:
You will need proven research experience, first hand working experience or research knowledge in Russia, excellent understanding of human rights and sound political judgement. You should also have experience of analysing complex political and social situations, interviewing for information and summarizing research information into a concise and useable form. In addition to your specialist country knowledge you will need an understanding of the culture of the region, impartiality, ability to think strategically and experience in working as part of a team. You will need the ability to liaise effectively and sensitively with other organisations and represent AI to the government and media. You will need to be fluent in English and Russian language.
ABOUT US
Amnesty International is a global movement of more than 7 million people who campaign for a world where human rights are enjoyed by all. We reach almost every country in the world and have:
more than 2 million members and supporters who drive forward our fight for rights

more than 5 million activists who strengthen our calls for justice
Our aim is simple: an end to human rights abuses. Independent, international and influential, we campaign for justice, fairness, freedom and truth wherever they're denied. And whether we're applying pressure through powerful research or direct lobbying, mass demonstrations or online campaigning, we're all inspired by hope for a better world. One where human rights are respected and protected by everyone, everywhere.
At Amnesty International, we are passionate about what we do and we are proud of our achievements as a movement. To compensate our employees for the wonderful work they do, we reward them through a combination of an attractive and sector competitive salary and benefits package, high levels of engagement and involvement, and a commitment to employee development.
Benefits include 37 days annual leave (inclusive of public holidays and grace days), pension scheme, employee assistance programme, life assurance and many more benefits designed to suit your own personal lifestyle. All of this, in a professional, engaging environment.
For further information on our benefits, please visit https://www.amnesty.org/en/careers/benefits/
What we hope you will do next
If you are talented, passionate about human rights and want to use your skills, knowledge and experience to change the world then we would encourage you to click 'Apply for this Role' below.
Freedom, Justice, Equality. Let's get to work.
Amnesty International is committed to creating and sustaining a working environment in which everyone has an equal opportunity to fulfill their potential and we welcome applications from suitably qualified people from all sections of the community.
Where to apply?
Please follow this link to apply.