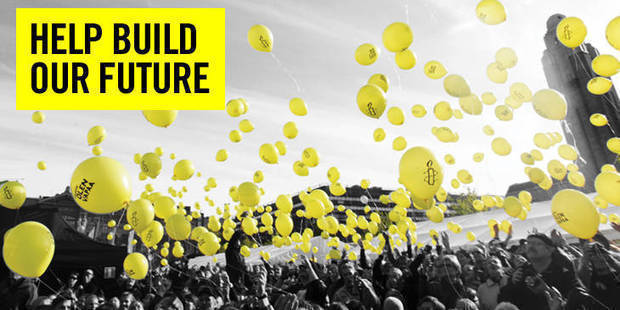 Вакансии
9/9/2016
Regional Content Manager (Eurasia and Russia Teams - London Office)
Amnesty International has embarked on a global transition programme to ensure a more impactful and truly global presence for the movement. A movement that acts with greater legitimacy, speed, capacity and relevance as we stand alongside those whose rights are violated. We are adapting to a changing world by building on Amnesty International's 50+ years of ground-breaking achievements for justice and freedom. We believe that by deepening our work in new global offices we will be even more in line with our mission and core values. Our activists and staff around the world will have increased direct and indirect contact with defenders, partners and human rights violations in different parts of the world with our IS staff "closer to the ground".
ABOUT THE ROLE:
This new and exciting role has plenty of scope to let your creativity and exceptional communication skills soar. It's all about delivering compelling messages and stories to the right audiences through the right channels. You will develop, shape and produce content that will help achieve challenging campaign and communication goals. You will develop innovative ideas and draft and implement creative communication strategies – making sure all communications embody Amnesty International's brand.
As part of our new Europe and Central Asia Regional Office in London you will work in collaboration with colleagues regionally and globally to develop engaging communications for human rights campaigns in the former Soviet Union/CIS region.
ABOUT YOU:
You are highly skilled and experienced in writing and developing powerful cross-platform communications for a diverse range of global audiences. You are particularly accomplished at analysing and segmenting audiences, and using this knowledge to successfully engage new people. You have the passion and drive to deliver dynamic content that will bring about human rights change.
Technically speaking, you're at home using publishing systems and software for digital and print, including video and photo editing software. But just as important are your skills at building relationships, advocating and persuading across a range of cultures and contexts.
DETAILS
Click here for details and online application